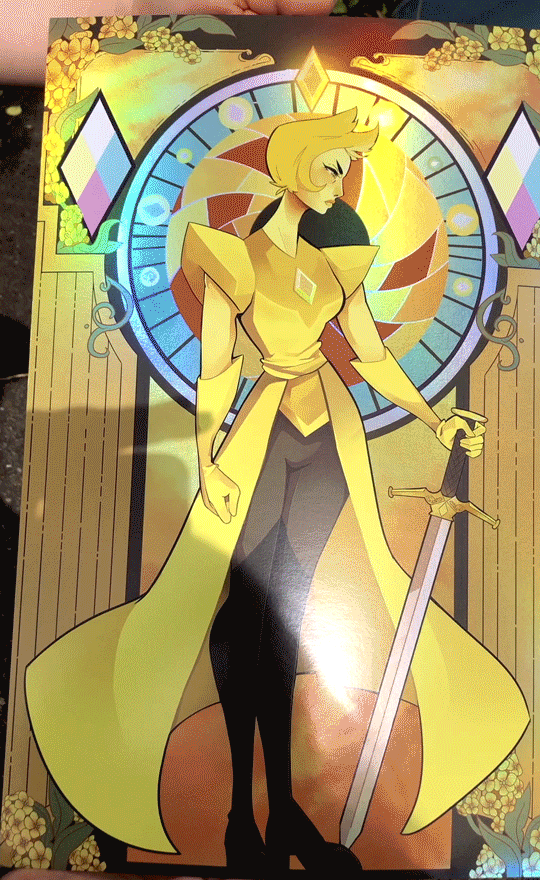 This item is on PRE-ORDER. While i'm at conventions you can order this print but it wont ship until i'm back with more stock ! 

"Let's make a plan of attack, start looking forward and stop looking back"

 

Metallic poster print of Yellow Diamond from Steven Universe.
11x17 Metallic print
This image is metallic, though unable to be shown through digital preview, will shimmer in person
Yellow Diamond (Holographic)
You can return this product within 14 days of delivery.

Ships from the United States to anywhere in the world.

International customers are required to provide phone number and handle any import taxes that may apply.